A MESSAGE FROM COMMANDANT RICHARD WEAVER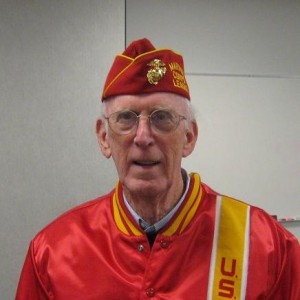 Hello and welcome to our Detachment's website.  The Patriot Detachment was established on February 8, 2006 by a group of 27  Marines.  We hope to grow by leaps and bounds and are always interested in welcoming aboard new members.  Check out our membership roster, maybe you'll find an old buddy there.
Annual dues are $40 for new members and $35 for renewals.  Lifetime memberships are available and the cost is determined based upon age from the official MCL actuarial tables, click the following link for the life membership current rates http://www.mcleague.com/mdp/index.php?module=ContentExpress&func=print&ceid=23  .  Life Memberships are $500 for age 35 & under, $400 for ages 36 to 50, $300 for ages 51 to 64 and $200 for 65 and over.
For regular membership you can click pdfApplicationForMembership.pdf for more information and a downloadable application.
Detachment meetings are held on the 3rd Wednesday of each month, 1930 hours, at the Tri-Hampton Rescue Squad building located 140 Township Rd, Richboro, PA.
To see our Newsletters on the Newsletters Page click on the following link
We are also on Facebook,https://www.facebook.com/pages/Marine-Corps-League-Patriot-Detachment-1230/124941547563881?fref=ts  and go to Marine Corps League Patriot Detachment 1230.
For a slideshow presentation to Holiday music of our Detachment members click on the following link http://animoto.com/play/1GP2fU0j6LcUmcHq3t62Qw/greetings/holidays2008
We hope you find this website useful, informative and entertaining.  If you would like to contact me please do so at 215-504-0219 or email me at dickdweaver@gmail.com.
Semper Fi,
Richard Weaver, Commandant, Patriot Detachment